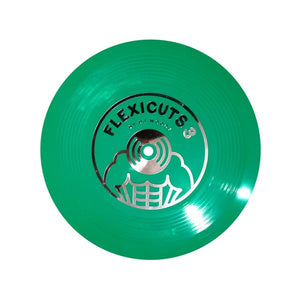 Dj Woody - Flexicuts 03 - GREEN (7")
WWFD003 - Woodwurk
Back by popular demand, the hugely popular and unique 'Flexicuts' flexi disc scratch tool series is back and it's been working out!

DJ Woody has remixed, rearranged and refined the Flexicuts series with only the most addictive samples and phrases making the 'cut'.

Each single sided flexi contains 6 essential skip proof tracks.