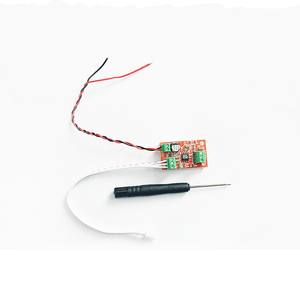 You need this preamp if you want to use the Bihari Tonearm QRM-RS for Reloop SPiN.

Features:
Extra small board, perfect fit for Reloop SPiN,
NOTE - You need to solder the red and black power wires onto SPiN mainboard.
See the tutorial video below.

What's in the box:
Bihari Preamp board for SPiN,
1 mini screwdriver for the tonearm wire terminal.