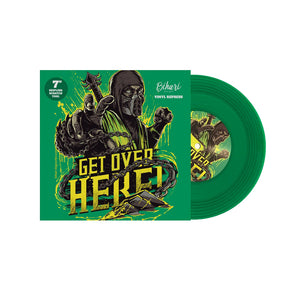 Bihari Design - Get over here (7") - Green (Repress)

This time you can meet Scorpion in the woods.
Are you ready, Fight !!! Skipless Mortal samples on both sides.
This is the right 7" battle record for your portable turntable!
12 skipless tracks:
Get Over Here!
Finish him!
Don't make me laugh!
It's offical, you suck!
Is that your best? Fight!
Bow to me!
Toasty!!!
Flaming Ahhh Fresh and so much more!